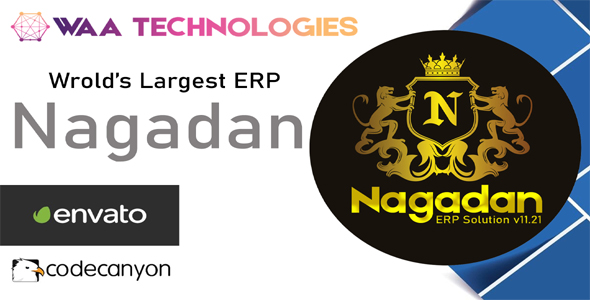 Nagadan is World's Largest ERP and Accounting Management System.
Are you ready to become a software company owner with USD $5000 above income per month? If you ok, we will help you without spent huge amount of money.
There are a lot of companies and wholesale and retail shops in your area. They all want accounting software to calculate
their Sale and Inventories. They also want billing software and GST or Tax and Vat enabled software.
We have developed a software with understanding the needs of our customers. For last 5 years, we are selling the same
from $3,000 to $5,000 in internationally.
Note: Before PURCHASE Please send a message to whatsapp, and ask us what a new discount you will get! http://wa.me/8801303115294
Please watch Demo Video https://drive.google.com/file/d/1jbHaGDzfkqgcCvghI0KUc41VluO-r0fM/view?usp=sharing