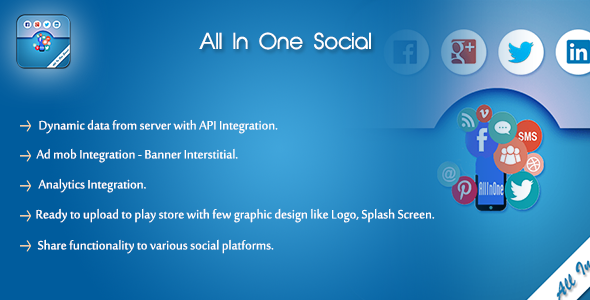 Social application ALL IN ONE is a easy to have app for all social media users.
Features:
Documentation

Update Changelog

New Version 1.0

Bug Fix
Native Ad Integration
AppHub Analytic Integration
Share Via Social Networks

Supported Platforms

Facebook
Instagram
Youtube
Gmail
Twitter
Google Plus
Linkedin
Ask FM
Badoo
Flicker
Logo
MeetUp
MySpace
Pinterst
Quora
Tumblr

Dynamic data from server with API Integration.
Ad mob Integration – Banner Interstitial.
Analytics Integration.
Ready to upload to play store with few graphic design like Logo, Splash Screen.
Share functionality to various social platforms.